Recent Articles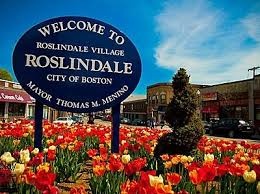 Roslindale is among the lesser known neighborhoods of Boston. Most people not from Massachusetts have never heard of it. I have to describe it in relation to other well known neighborhoods. "It's between Jamaica Plain and West Roxbury," I'll say.
It has gotten somewhat better known since I left in 1981. It did become hot among so-called yuppies in the 90's who liked the relatively lower housing prices than the hotter markets surrounding it. It's a relatively quiet area with lots of single-family houses. I knew it was changing when the powers-that-be changed the name of the section known as Roslindale Square to Roslindale Village in the 80's or 90's. I don't believe that branding has taken hold. It's still "Rozzie Square" even to the more recent arrivals.
When I was growing up, Roslindale was a lower middle class neighborhood. Most of my friends were Irish Catholic, like me. But there was a substantial Greek population and my best friend was named Billy Jacob who lived across the street from me and whose parents were Lebanese immigrants. The hub of the neighborhood was "The Square.".There were two supermarkets, Roche's and Corey's. I'd get my haircut at Frank's Barbershop. My first job was working for Roche Brother's delivery service, described in a previous chapter. That job forced me to really get to know Roslindale from end to end as I had to organize the routes by which we would deliver the groceries.
Washington Street ran down the middle of Roslindale and continued east for about 5 miles into downtown Boston. At either end of Washington Street in Roslindale there were housing projects, Archdale Projects at the east end and Beech Street Projects to the west. Most of the residents of the projects were Black. Segregation was alive and well in Boston in those days, so we considered them dangerous and to be avoided. In my late teens, however, I had one friend, Larry Cunningham, who lived in the Archdale projects with his mother. So, I would occasionally spend time in his apartment with our gang of friends. Let's just say we could do things in Larry's apartment (mostly drink beer) that were not permitted in our own homes.
I remember one time about 5 of us were in a car and we got crosswise with some other guys. I was driving and I probably cut them off or something. They got angry and started chasing us. Larry instructed me to head for the projects for safety. As a resident, Larry could rely on his neighbors for protection. I drove into the projects and our pursuers peeled off. The irony was not lost on me that, after growing up fearing the projects, on this night, it was the place to go for safety.
As I came of age, I spent a lot of time – waaay too much time – at the Roslindale Pub, owned by Vinnie Marino. We all thought Vinnie was a mid level mafioso. I doubt he was, but it was cool to think so. "The Pub" as it was known, attracted an eclectic group of people. It was literally the poor man's version of Cheers. It was a place where everyone knew your name, unless they were too drunk to remember. Among our extended group, we lost one, John Steele, to a fatal car crash after leaving the pub one night when he drove his car into a tree about 1/4 mile away. Another, Kevin Downs, committed suicide. But the most dramatic event was the murder that took place in the doorway. I was not there that night, but one of our friends, Phil, had walked in right in front of the victim whose name was Ralph. My recollection is that it was some sort of attempted "hit," but they got the wrong guy. Ralph had nothing to do with the dispute and Phil was a witness in the murder trial that followed. It was a tragic incident that did increase our suspicions about Vinnie's "connections."
I lived outside Roslindale for the first time in my life when I got a job with the newly-elected Rep. Barney Frank in 1981. But Rozzie was part of my identity, even in Washington, DC. One evening early in my new career as congressional aide, I was staffing Barney on a couple of events. The first one was with the incoming Secretary of Treasury, Donald Regan, at the Treasury Department next to the White House. The next event was a TV appearance by Barney at a PBS station in Maryland. The station was sending a limousine to pick us up. As we walked along Pennsylvania Avenue, I kept pointing out limos that might be the one that was to pick us up. None were. Finally, in frustration, Barney said, "Bill, this isn't Rozzie Square. There's lots of limos."
Among the famous people who grew up in Roslindale were Mary McGrory, the legendary Washington journalist and Fr. Robert Drinan, the Jesuit priest and congressman who preceded Barney Frank in representing Massachusetts' 4th CD. I actually had the opportunity to chat about Roslindale with Ms. McGrory, which she remembered fondly.
To this day, I consider Roslindale my home. All of my siblings still live there. And I even named my dog Rozzie.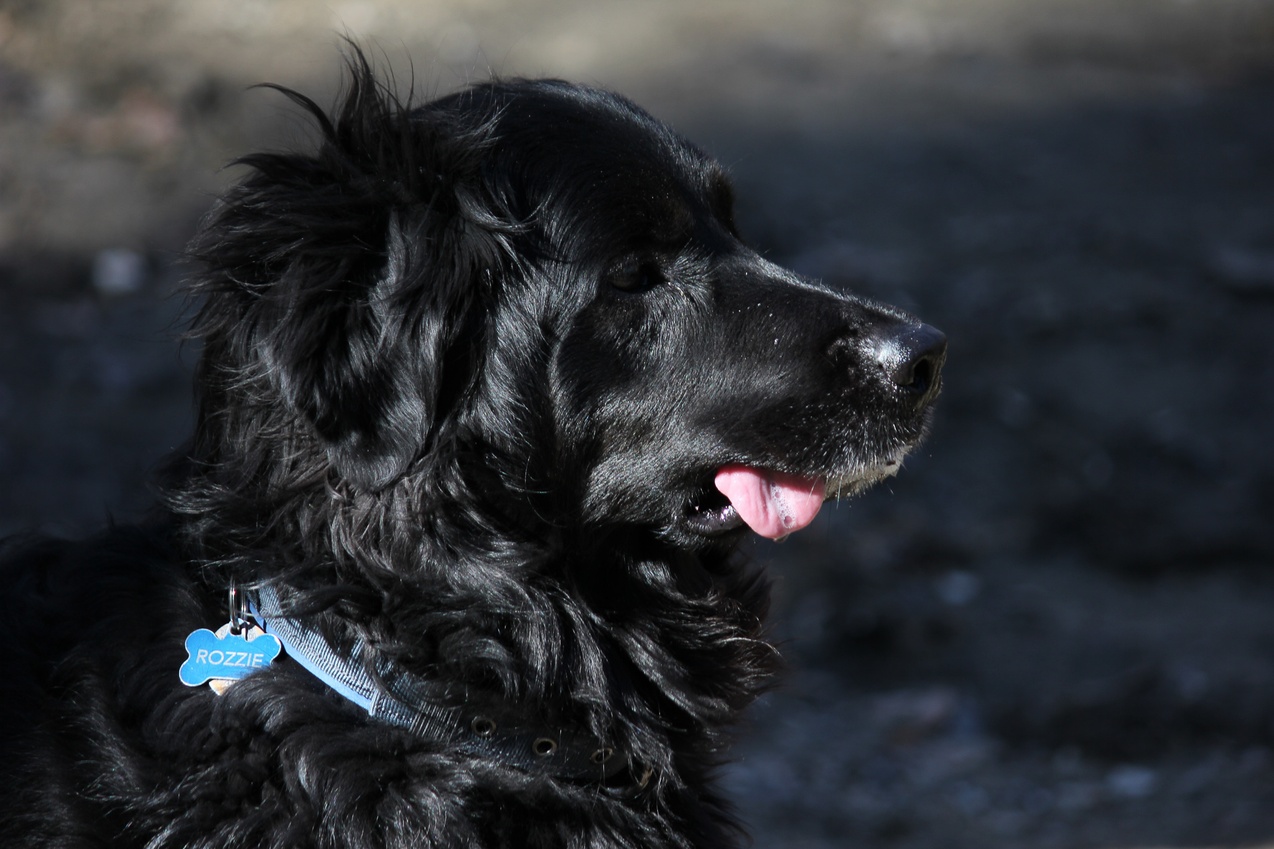 Rozzie, the dog
Today, Roslindale is home to the Mayor of Boston, Michelle Wu, so I guess you could say the neighborhood has arrived. Soon, people from Jamaica Plain and West Roxbury will describe those locations as next to Roslindale.
Well, maybe not…